Product Destruction
Do you have Excess inventory, obsolete products, defective products, or discontinued packaging? These are just a few of the reasons that businesses wish to remove products from inventory. You could send this material to a landfill, however this is very costly and there is no guarantee of product destruction. We can turn your unwanted goods that were taking up space into revenue for your business. Our Product destruction service are available in Rhode Island ( RI ), Massachusetts ( MA ), and Connecticut ( CT ).
By sending your products to Berger you will be sure that all products will be destroyed and out of the hands of consumers. It does not matter what the products are made from because here at Berger Recycling we can recycle just about everything.
Our product destruction program is tailored to meet our customer's individual needs. If it is necessary we can even pick up the products from our customers to provide them with the best service possible. We will offer a fair price for all of your unwanted products that you wish to have destroyed.
Thank you for considering Berger Recycling for your product destruction. If you have any questions please contact us right away, we will be happy to help you.
Download our Product Destruction information (PDF)
You will need Adobe Reader to view PDF Files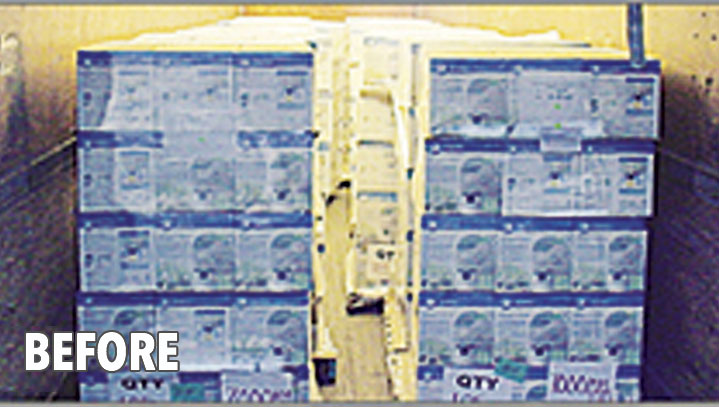 Berger Recycling picks up your material on-site

Hydraulic baler uses 420,000 pounds of force to crush your material into uniform bales

1,000 pound bales are stored in a secure warehouse

Bales are ejected from press and stored in a secure warehouse

Bales are processed to reclaim raw materials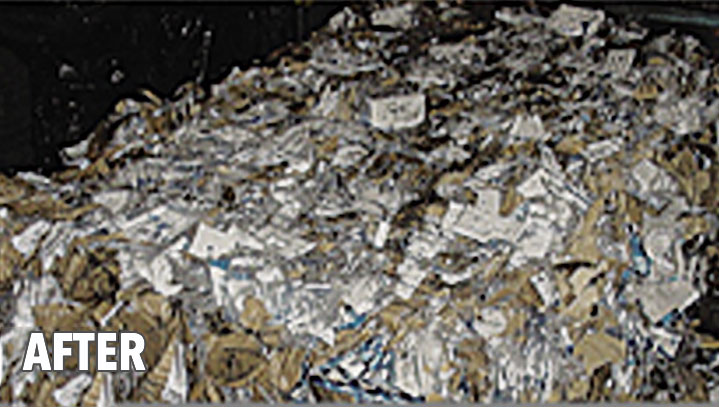 All phases of this process are captured by closed-circuit television, which can be viewed or archived upon request.